"There is no medicine more powerful or supplement more effective in promoting health and longevity than the combination of good nutrition with daily exercise."
Nutrition & Fitness Expert, Writer, Speaker, Spokesperson, Consultant, Educator
Create heart-healthy food and fitness plans
with Dr. Janet's Books and Apps
Today's Nutrition Tip
Tapping into the Health Power of Plants!
A plant-based diet filled with colorful fruits, vegetables, nuts, legumes, beans, whole-grains and olive oil will virtually guarantee you a huge array of health-promoting antioxidants. Plant foods are not only rich in antioxidants but also vitamins, minerals, dietary fiber and polyphenols, additional factors that confer numerous health benefits, most notably protection from disease. So when it comes to antioxidants, color generally indicates concentration. Make an effort every day to harness the power of plant antioxidants by coloring your plate with dark, deep hues of green, purple, orange and blue. And remember, when it comes to antioxidants, more color = more health!
Gold Medal Winner
2013 Living Now
Book Awards
Read Dr. Janet's article
The Mediterranean Diet
When you signup for
Create heart-healthy food and fitness plans
with Dr. Janet's Books and Apps
Dr. Janet's Healthy Lifestyle Videos
Adopting a Healthier Diet
Spokesperson
Lower Your Cholesterol
in
4 Weeks
Download Cholesterol Down App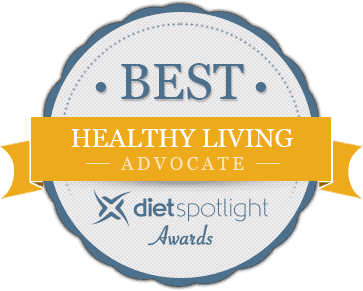 Today's Nutrition Tip
AWESOME ARUGULA
Of all the salad greens, arugula is probably one of the most nutritious. Packed with disease-fighting phytochemicals, vitamins, and minerals, the benefits of arugula are nothing short of extraordinary. Arugula is a member of the potent cancer-fighting cruciferous family of vegetables that also include: broccoli, cauliflower, kale, Brussels sprouts and bok choy. With its slightly peppery, mustard-like flavor, it can truly spruce up any meal. For a very few calories, you also get a ton of vitamin A, vitamin C, vitamin K, calcium and iron. What's more, Arugula contains beta carotene, lutein and zeaxanthin. These are carotenoids or plant pigments which function as in the prevention of diseases like cancer and macular degeneration. My arugula pizza recipe will surely help the medicine go down as leaf for leaf; this antioxidant gold mine is one of the most potent cancer-prevention foods around. Take a tip from the French and Italians, make this dark leafy green a staple of your healthy eating plan.
Good Day Philadelphia - FOX 29
Spokesperson