"There is no medicine more powerful or supplement more effective in promoting health and longevity than the combination of good nutrition with daily exercise."
Nutrition & Fitness Expert, Writer, Speaker, Spokesperson, Consultant, Educator
Create heart-healthy food and fitness plans
with Dr. Janet's Books and Apps
Today's Nutrition Tip
Drink coffee, fight diabetes.
Did you know that coffee is America's leading source of disease-fighting antioxidants? That's because coffee is simply water that's been brewed up with ground-up plant beans-or what I call "plant juice." You can also get your plant juice from tea, water brewed with ground-up plant leaves. A recent study found that people who drank coffee with lunch were one-third less likely to develop diabetes than their non-coffee-drinking counterparts. Eat more plants and less animals and live longer!
Gold Medal Winner
2013 Living Now
Book Awards
Read Dr. Janet's article
The Mediterranean Diet
When you signup for
Create heart-healthy food and fitness plans
with Dr. Janet's Books and Apps
Dr. Janet's Healthy Lifestyle Videos
Adopting a Healthier Diet
Spokesperson
Lower Your Cholesterol
in
4 Weeks
Download Cholesterol Down App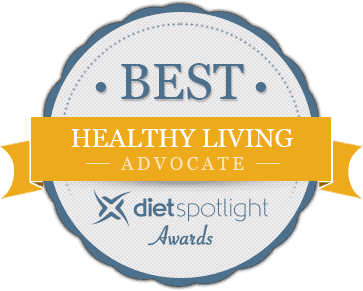 Today's Nutrition Tip
Coffee...the original Powerade
h, that morning cup of Joe... Americans just can't seem to get enough of the most popular behavior-altering drug in this country, caffeine. Is it smart to down a cup or two of coffee before you work out or is it better to refrain until after you get your exercise in? Caffeine is the most widely used ergogenic aid (a substance that can purportedly enhance sports performance) and has been scientifically proven to be a highly effective sports aid. Caffeine is a central nervous system stimulant that can help you perform better because it acts to increase alertness as well as lower your perception of effort during exercise-so you can exercise harder and it won't feel as difficult. The science has shown that caffeine is most valuable for endurance-type athletes involved in sports such as cycling and long-distance running. Caffeine has been shown to increase the amount of fat floating in the bloodstream of endurance athletes, which would theoretically improve endurance performance by helping to spare muscle glycogen. When muscle glycogen runs low, endurance athletes need to slow their pace, so an ergogenic aid that enables athletes to "spare" the glycogen in favor of using the fat for fuel would be highly beneficial and potentially delay fatigue. If you do decide to drink a cup of coffee before exercising, there are a few caveats. Caffeine is a diuretic, so if you choose to consume it before exercising in a hot, humid environment, be sure to drink extra fluids to compensate. Furthermore, many people are caffeine sensitive and can have negative side effects from consuming caffeine, such as nervousness, upset stomach and a rapid heart rate. If you are caffeine sensitive, I would suggest that you abstain.
Good Day Philadelphia - FOX 29
Spokesperson