"There is no medicine more powerful or supplement more effective in promoting health and longevity than the combination of good nutrition with daily exercise."
Nutrition & Fitness Expert, Writer, Speaker, Spokesperson, Consultant, Educator
Create heart-healthy food and fitness plans
with Dr. Janet's Books and Apps
Today's Nutrition Tip
Post-baby shape-up
One of the best ways to get back in shape after having a baby is to breast-feed. The physiological process of breast-feeding requires that a woman's metabolic rate go into overtime as her body strives to produce milk to nurture her growing infant. This process requires an exorbitant amount of calories to sustain. If you combine breast-feeding with both a nutrient-dense, calorie-controlled diet (with enough calories to support lactation) and regular aerobic exercise (like taking the baby for long walks), you will surely be on the right track for getting back into shape and getting back your pre-pregnancy body. If a woman decides not to breast-feed, she can still take a healthy approach to getting back into shape following the birth of her new baby. The extra fat that Mother Nature adds to a woman's body to support her pregnancy can be taken off following the same general principles for all types of healthy weight loss: eat a healthy, balanced, calorie-controlled diet combined with regular exercise, and aim for a weight loss of no more than 1 to 2 pounds per week. There are registered dietitians who specialize in pregnancy, and I would highly recommend you consult with one to get on the right path. Go to www.eatright.org to find a registered dietitian in your area.
Gold Medal Winner
2013 Living Now
Book Awards
Read Dr. Janet's article
The Mediterranean Diet
When you signup for
Create heart-healthy food and fitness plans
with Dr. Janet's Books and Apps
Dr. Janet's Healthy Lifestyle Videos
Adopting a Healthier Diet
Spokesperson
Lower Your Cholesterol
in
4 Weeks
Download Cholesterol Down App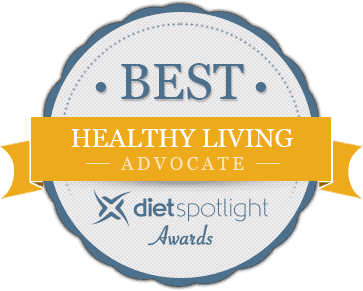 Today's Nutrition Tip
Dried fruit...yes or no?
Dried fruits have pros and cons associated with them. Dried fruits such as raisins are a highly nutritious and portable sweet snack. Filled with antioxidants, fiber, iron, potassium and selenium, raisins are a healthful alternative to sugary, empty calorie snacks. The downside of dried fruits is that they are dehydrated, so they have lost the bulk of water; hence, they are highly concentrated sources of calories and sugar. Considering that most of us are battling the bulge, eating the fresh fruit versus the dried is always a calorie-wise choice. Let's make a few comparisons to drive home this point:
1 cup of grapes contains approximately 62 calories; 1 cup of raisins, 493 calories.
1 cup of blueberries contains 84 calories; 1 cup of dried blueberries, 480 calories.
1 cup of fresh pineapple chunks contains 82 calories; a 12-ounce package of dried pineapple, about 1,100 calories!
The bottom line is that dried fruits are a nutritious snack, especially if you're on the go and need a quick source of energy. However, a piece of fresh fruit, such as an apple, is just as portable, more nutritious and a far better choice for weight control. that said, just a touch of dried fruit can spice up any recipe so remember...a little goes a long weigh!
Good Day Philadelphia - FOX 29
Spokesperson