"There is no medicine more powerful or supplement more effective in promoting health and longevity than the combination of good nutrition with daily exercise."
Nutrition & Fitness Expert, Writer, Speaker, Spokesperson, Consultant, Educator
Create heart-healthy food and fitness plans
with Dr. Janet's Books and Apps
Today's Nutrition Tip
Thinking of running a marathon?
Having trained for and completed four marathons, I must say that the experience of crossing the finish line of a marathon is well worth the grueling training and personal sacrifice involved in preparing both mind and body for this extraordinary accomplishment. Kudos to you for even having the courage to consider making this commitment! The best place to start training for a marathon is a year away from the date of the race. Start training the body with short runs, on an almost daily basis. Six months out from race day you should be able to log in at least 25 miles of running in a week, comfortably. At this point (6 months from race day), I would highly encourage you to join a running club or a charity organization that trains its runners to complete marathons such as Team In Training, the organization that raises funds to help stop leukemia, lymphoma, Hodgkin lymphoma and myeloma. A set training program with knowledgeable leaders will help you to safely and gradually increase your endurance and give you lots of training and nutrition tips that should make your first marathon an event that you will forever cherish. Good luck and best wishes... and remember, the goal is to cross that finish line with a smile on your face, regardless of your finish time.
Gold Medal Winner
2013 Living Now
Book Awards
Read Dr. Janet's article
The Mediterranean Diet
When you signup for
Create heart-healthy food and fitness plans
with Dr. Janet's Books and Apps
Dr. Janet's Healthy Lifestyle Videos
Adopting a Healthier Diet
Spokesperson
Lower Your Cholesterol
in
4 Weeks
Download Cholesterol Down App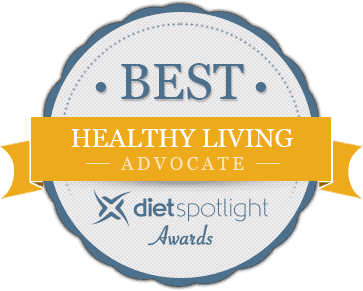 Today's Nutrition Tip
Less is better
When it comes to making wise nutrition choices, the golden rule on the ingredient list is "less is better!" This is because the most nutritious foods are generally the least processed foods with the least amount of additives. The closer the food is to the way Mother Nature intended it to be, the more natural vitamins, minerals, fiber and phytonutrients the food product will contain. For example, it's always healthier to choose an apple over a slice of apple pie loaded with unhealthy fats, salt, spoilage retardants, refined carbohydrates and excess calories. If you peruse the frozen vegetable case, better to grab the bag of frozen peas that simply contains two ingredients—peas and salt-rather than a frozen pea product with 20 ingredients in the list. Another important tip regarding processed foods is that if you have a choice, make the food yourself (such as your own tomato sauce versus a jar of sauce). This way YOU control the ingredients and can be very judicious with adding in excess amounts of harmful ingredients such as sodium and bad fats.
Good Day Philadelphia - FOX 29
Spokesperson