Press Releases
Deep Insights on Heart Health on DOCTOR Radio Show
Philadelphia, PA, January 30, 2013
Renowned dietitian Janet Brill PhD, RD, LDN, CSSD, an expert in the field of health and cardiovascular disease prevention and lifestyle nutrition, will help listeners get in depth insights on heart health in her interview with health expert, media expert, consultant and author Samantha Heller on the popular SiriusXM's DOCTOR Radio show, Friday, February 1, 01:00 PM to 02:00 PM.
Janet Bond Brill is an award winning author, nutritionist and Go Red Spokesperson. She is a nationally recognized expert in the field of health, wellness and cardiovascular disease prevention and is frequently sought after by the media as a trusted source of nutrition and fitness information.
"There is no medicine more powerful or supplement more effective in promoting health and longevity than the combination of good nutrition with daily exercise," says Dr Janet, Nutrition & Fitness Expert, Writer, Speaker, Spokesperson, Consultant, Educator, Blogger, wife and mother of three.
Dr. Janet is the author of three books:
Both Cholesterol Down and Prevent a Second Heart Attack books have been widely appreciated for their informative, practical and effective approach.
Talking about Prevent a Second Heart Attack, James M. Rippe, MD, Cardiologist, Professor of Biomedical Sciences, University of Central Florida, Founder and Director, Rippe Lifestyle Institute said, "This is an important book. Dr. Brill has managed to combine an enormous body of scientific literature which establishes the profound links between heart health and nutrition with a highly practical, motivational, and user-friendly approach. If every American followed the principles found in this book, we could substantially reduce the burden of heart disease in our country."
Dr. Janet is also the author of Nutrition Together (2010), a healthy eating and weight loss program available at all Fitness Together personal training studios, worldwide.
She holds master's degrees in both nutrition and exercise physiology and a doctorate in exercise physiology.
She is a registered dietitian and certified by:
American College of Sports Medicine
National Strength and Conditioning Association
Wellcoaches, Inc.
Academy of Nutrition and Dietetics, Certified Specialist in Sports Dietetics.
For more information:
Janet Bond Brill, Ph. D., R.D., LDN
Nutrition, Health and Fitness Expert
484.924.8696 | janet(at)drjanet(dot)com
For PR opportunities, kindly contact Kate Bandos | kate(at)ksbpromotions(dot)com
Janet Bond Brill
, PhD, RDN, FAND, LDN
Nutrition, Health and Fitness Expert
|
janet@drjanet.com
Lower Your Cholesterol
in
4 Weeks
Download Cholesterol Down App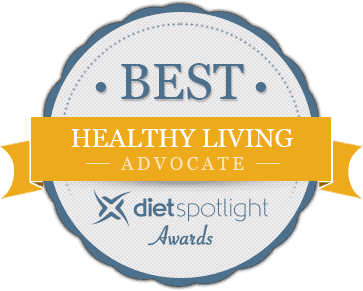 Today's Nutrition Tip
Thinking of running a marathon?
Having trained for and completed four marathons, I must say that the experience of crossing the finish line of a marathon is well worth the grueling training and personal sacrifice involved in preparing both mind and body for this extraordinary accomplishment. Kudos to you for even having the courage to consider making this commitment! The best place to start training for a marathon is a year away from the date of the race. Start training the body with short runs, on an almost daily basis. Six months out from race day you should be able to log in at least 25 miles of running in a week, comfortably. At this point (6 months from race day), I would highly encourage you to join a running club or a charity organization that trains its runners to complete marathons such as Team In Training, the organization that raises funds to help stop leukemia, lymphoma, Hodgkin lymphoma and myeloma. A set training program with knowledgeable leaders will help you to safely and gradually increase your endurance and give you lots of training and nutrition tips that should make your first marathon an event that you will forever cherish. Good luck and best wishes... and remember, the goal is to cross that finish line with a smile on your face, regardless of your finish time.
The Dr. Oz Show - Aug 25, 2014
Good Day Philadelphia - FOX 29