Press Releases
Mediterranean Diet Study Results Stun World
Philadelphia, PA, February 26, 2013
New and powerful research just published in the prestigious New England Journal of Medicine has shown that following the Mediterranean diet cuts rates of heart attack, strokes and death from heart disease by about 30%. Renowned cardiovascular disease prevention expert and author, Dr. Janet Brill, wrote the book on how to follow a Mediterranean diet.

Prevent a Second Heart Attack, Dr. Brill's book provides a step-by-step guide to following the Mediterranean diet – a simple, easy-to-follow lifestyle plan designed to help people live the optimal heart health diet – now scientifically proven to prevent, treat and even reverse heart disease. The new study has shown that following the Mediterranean diet cuts rates of heart attack, strokes and death from heart disease by about 30%. The diet can also reduce the risk of a second heart attack by up to 70 percent.

Dr. Brill's book helps people follow the diet. Inspired by the heart-healthy, time-proven Mediterranean diet, Brill's plan is simple: incorporate eight key food groups – like olive oil, oatmeal, leafy greens, and even red wine and dark chocolate – into your daily diet, and get moderate exercise each day. Sample recipes featured in the book include:
• Oatmeal, Walnut, and Flaxseed Pancakes
• Whole-Grain Pizza with Arugula, Eggplant, and Caramelized Onion
• Shallow-Poached Salmon with Fennel and Saffron
• Shrimp with Artichoke-Garlic Sauce
• Flourless Dark Chocolate Brownies with Walnuts

Backed by cutting-edge research, Dr. Brill explains why each food is so important to cardiovascular wellness, and gives creative tips on how to get a daily dose of each one. Packed with every tool someone needs – including daily checklists, nutrition information, a complete two-week eating plan, and dozens of mouth-watering recipes to suit every meal, taste, and budget – the delicious and foolproof program ensures that those interested in preventing a heart attack as well as heart disease survivors and their loved ones will be satisfied, rather than deprived, as they eat their way to better heart health.
Janet Bond Brill
, PhD, RDN, FAND, LDN
Nutrition, Health and Fitness Expert
|
janet@drjanet.com
Lower Your Cholesterol
in
4 Weeks
Download Cholesterol Down App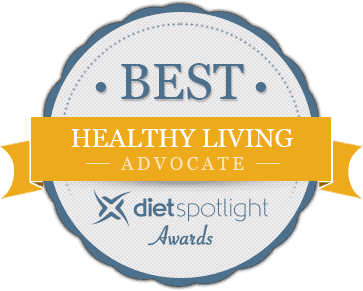 Today's Nutrition Tip
Trim the soda, trim the kids
So many parents have no qualms about providing unlimited amounts of sweetened beverages such as sodas to their little ones. In fact, it's been estimated that almost one third of parents serve this type of drink to their 12-14-month-old children and, believe it or not, this statistic increases to almost 50% of parents when children reach 19-24 months old. As a mother of three, and as a registered dietitian, I urge parents to rethink this practice due to the childhood obesity epidemic that envelopes our country. According to the Dietary Recommendations for Children and Adolescents issued by the American Academy of Pediatrics, parents should limit their children's intake of sugar-sweetened drinks such as soda. With the limits you've set in your own home, you're teaching your children the concept of "moderation" and starting them off on the right foot by promoting a healthy lifestyle. The most valuable tool you can use to promote good health in your kids is to be a good role model yourself. Eat healthy and exercise daily and your children will learn not so much by what you say but by what you do!!!
The Dr. Oz Show - Aug 25, 2014
Good Day Philadelphia - FOX 29