Press Releases
Prevent a Second Heart Attack Wins Award in 2011 National Health Information Awards Program!
October 11, 2011
Dr. Janet was selected as a winner in the 18th annual National Health Information AwardsSM.

This program recognizes the nation's best consumer health information programs and materials.

Prevent a Second Heart Attack received a Silver Award for Health Promotion/Disease Prevention Information

"I was delighted to participate in the National Health Information Awards program and I am honored to be selected as a winner," said Dr. Janet Brill "My winning entry was chosen from nearly 1,000 entries judged by a national panel of health information experts."
National Health Information

Janet Bond Brill, Ph.D., is a registered dietitian, licensed dietitian/nutritionist and author of Cholesterol Down: 10 Simple Steps to Lower Your Cholesterol in 4 Weeks – Without Prescription Drugs (Three Rivers Press, 2006) and Prevent a Second Heart Attack: 8 foods, 8 Weeks to Reverse Heart Disease (Three Rivers Press, Feb. 2011). She is a nationally recognized nutrition, health and fitness expert, specializing in cardiovascular disease prevention. Visit Dr.Janet.com or PreventaSecondHeartAttack.com.

The awards program is coordinated by the Health Information Resource Center, a national clearinghouse for consumer health information programs and materials.
Janet Bond Brill
, PhD, RDN, FAND, LDN
Nutrition, Health and Fitness Expert
|
janet@drjanet.com
Lower Your Cholesterol
in
4 Weeks
Download Cholesterol Down App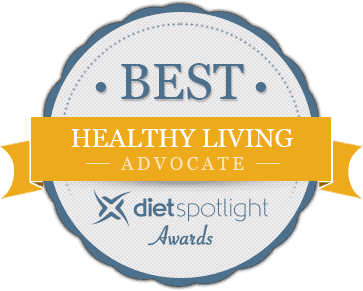 Today's Nutrition Tip
Milk of magnesium.
Magnesium, it's a mineral that doesn't get much fanfare and most of us simply do not get enough of it in our diets. Too bad, because eating lots of foods rich in this magnificent mineral has been scientifically proven to cut the risk of colon cancer in half! What's your best bet for bumping up your magnesium intake? Easy-eat more of the Top 3: whole grains, nuts, and dark green leafy vegetables.
The Dr. Oz Show - Aug 25, 2014
Good Day Philadelphia - FOX 29