Press Releases
Prevent a Second Heart Attack Wins Award in 2011 National Health Information Awards Program!
October 11, 2011
Dr. Janet was selected as a winner in the 18th annual National Health Information AwardsSM.

This program recognizes the nation's best consumer health information programs and materials.

Prevent a Second Heart Attack received a Silver Award for Health Promotion/Disease Prevention Information

"I was delighted to participate in the National Health Information Awards program and I am honored to be selected as a winner," said Dr. Janet Brill "My winning entry was chosen from nearly 1,000 entries judged by a national panel of health information experts."
National Health Information

Janet Bond Brill, Ph.D., is a registered dietitian, licensed dietitian/nutritionist and author of Cholesterol Down: 10 Simple Steps to Lower Your Cholesterol in 4 Weeks – Without Prescription Drugs (Three Rivers Press, 2006) and Prevent a Second Heart Attack: 8 foods, 8 Weeks to Reverse Heart Disease (Three Rivers Press, Feb. 2011). She is a nationally recognized nutrition, health and fitness expert, specializing in cardiovascular disease prevention. Visit Dr.Janet.com or PreventaSecondHeartAttack.com.

The awards program is coordinated by the Health Information Resource Center, a national clearinghouse for consumer health information programs and materials.
Janet Bond Brill
, PhD, RDN, FAND, LDN
Nutrition, Health and Fitness Expert
|
janet@drjanet.com
Lower Your Cholesterol
in
4 Weeks
Download Cholesterol Down App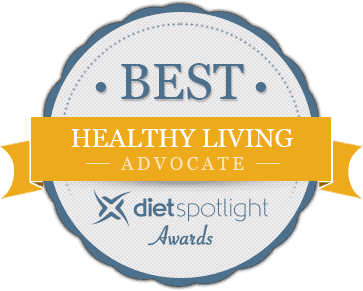 Today's Nutrition Tip
Antioxidants...get yours from food not pills
Scientists have proven beyond any shadow of a doubt that consuming a plant-based diet of whole foods-naturally rich in antioxidant vitamins, minerals, fiber and phytochemicals-can provide substantial health benefits such as prevention of chronic disease like diabetes, cancer and heart disease. In contrast, consuming man-made supplements of concentrated antioxidants extracted from plants, has not shown to benefit health. In fact, some studies have demonstrated that consuming certain antioxidant supplements increases risk of disease! A 2007 review article published in the Journal of the American Medical Association (G. Gjelakovic et al.) revealed that subjects taking beta-carotene, vitamin E or vitamin A supplements, either alone or in combination, actually raised their risk of dying prematurely. So what's the take-away message regarding whether your antioxidant supplements are doing anything for you? Swallowing pills will not buy you good health or a long life. An active lifestyle combined with eating a Mediterranean-style plant-based diet, filled with fruits, vegetables, whole grains, legumes, olive oil, nuts and a small amount of fish, is the secret to better health. This is the ultimate wellness prescription that simply cannot compare to anything that can be purchased in a bottle.
The Dr. Oz Show - Aug 25, 2014
Good Day Philadelphia - FOX 29