Press Releases
Salt: Shaking Out Fact From Fiction
Villanova, PA, January 31, 2013
Lowering sodium intake has been part of the USDA and HHS Dietary Guidelines for decades and is widely recommended as part of healthy eating advice. Lately, the benefits of sodium reduction are being hotly debated, against the conventional view that eating too much sodium raises blood pressure, thereby increasing the risk for cardiovascular disease.
Renowned dietitian Dr Janet Brill, Ph. D., R.D., LDN Nutrition & Fitness Expert, Writer, Speaker, Spokesperson, Consultant, Educator, is going to evaluate the latest research on these critical issues and discuss practice recommendations to use with clients at the inter-professional webinar" Salt: Shaking Out Fact From Fiction" at Villanova University College of Nursing, Villanova, PA, Thursday, February 28, 2013.
Dr Janet Bond Brill is an expert in the field of health and cardiovascular disease prevention and her in depth of knowledge in lifestyle nutrition makes her qualified to review the evidence for the role of sodium in the dietary prevention and treatment of hypertension. She is an award winning author, nutritionist and Go Red Spokesperson.
Upon completing this activity, the learner will be able to:
Cite the prevalence and medical sequelae of hypertension both in the U.S. and globally.
Identify the major scientific evidence supporting excess sodium in the diet as a risk factor for hypertension.
List evidence-based lifestyle intervention tips for clients in order to help prevent and treat hypertension.
"There is no medicine more powerful or supplement more effective in promoting health and longevity than the combination of good nutrition with daily exercise," says Dr Janet, Nutrition & Fitness Expert, Writer, Speaker, Spokesperson, Consultant, Blogger, Educator, wife and mother of three.
Dr. Janet is the author of three books:
Dr. Janet is a nationally recognized expert in the field of health, wellness and cardiovascular disease prevention and is frequently sought after by the media as a trusted source of nutrition and fitness information.
Janet holds master's degrees in both nutrition and exercise physiology and a doctorate in exercise physiology.
She is a registered dietitian and certified by:
American College of Sports Medicine
National Strength and Conditioning Association
Wellcoaches, Inc.
Academy of Nutrition and Dietetics, Certified Specialist in Sports Dietetics.
For more information:
Janet Bond Brill, Ph. D., R.D., LDN
Nutrition, Health and Fitness Expert
484.924.8696 | janet@drjanet.com
For PR opportunities, kindly contact Kate Bandos | kate@ksbpromotions.com
Janet Bond Brill
, PhD, RDN, FAND, LDN
Nutrition, Health and Fitness Expert
|
janet@drjanet.com
Lower Your Cholesterol
in
4 Weeks
Download Cholesterol Down App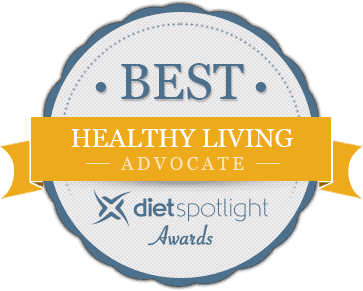 Today's Nutrition Tip
Gaining fat after 50...
The bad news is that as we age, and with each passing decade, we lose more and more precious muscle mass and at the same time gain body fat. Where we gain fat tends to be genetically determined, so the fat accumulation around the inner knee happens to be one area where your particular body tends to store fat. The good news is that there is a lot you can do to lessen the decline in muscle mass with age and tone up your inner knee area. The best type of exercise for hanging on to that nice, shapely muscle tissue is to get in regular strength training exercise-a minimum of two to three times per week for at least 30 minutes. A good program of muscle building exercises should include exercises that target the major muscle groups. There are plenty of muscle building and toning exercises that target the inner thigh and knee area. I suggest getting in the gym to strength train at least two times a week! That said, you should also include a daily bout of calorie-burning aerobic exercise and combine that with a nutrient-dense, calorie-controlled diet to help you whittle away at extra body fat. Put this all together and you will be taking the best course of action for a lifetime of health and fitness.
The Dr. Oz Show - Aug 25, 2014
Good Day Philadelphia - FOX 29