Home
> Meet Dr Janet > Honors & Awards
Honors & Awards
Honors
Fellow of the Academy of Nutrition and Dietetics
Dr. Janet has attained the prestigious Fellow of the Academy of Nutrition and Dietetics certification.
Fellows have earned a master's or doctoral degree and have accumulated at least eight years of work experience. They have taken on multiple professional roles with diverse and complex responsibilities and functions, and possess a diverse network of broad, geographically dispersed professional contacts.
Fellows also have successfully demonstrated an approach to practice that reflects a global, intuitive and evolving perspective; creating problem solving; and commitment to self-growth through a portfolio assessment.
Winner Web Heatlh Award
"Ask Dr. Janet" nutrition, health and fitness blog for Fitness Together won the bronze 2011 Web Health Award!
Therapy Times' 2008 Most Influential
Recognizing the movers and shakers in the therapy industry
Marquis Who's Who in American Women
2005-2010 Editions.
Outstanding Dissertation of the Year Award
School of Education, University of Miami, June, 2001.
"A comparison of different exercise prescriptions combined with a low fat Ad Libitum diet: effects on weight loss, cardiovascular disease risk factors and psychological well-being in premenopausal overweight females"
Graduated the doctoral program at the University of Miami with an academic award of merit:
- Phi Kappa Phi Honor Society
- Golden Key Honor Society
- Alpha Epsilon Delta Honor Society
- Outstanding Student Dietitian Award (FIU)
Awards
Gold Medal Winner
2012 Nutrition Entrepreneur of the Year Award
Gold medal winner in the 2011:
Living Now Book Awards
"Health: General"
category of the International Book Awards for Prevent a Second Heart Attack
Annual National Health Information Awards SM
USA "Best Books 2011" Awards
Recipient of a Web Health Award for the Fitness Together Blog "Ask Dr. Janet"
Cholesterol Down On the Go
Download the App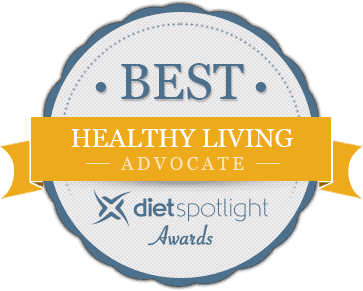 Today's Nutrition Tip
Coffee...the original Powerade
h, that morning cup of Joe... Americans just can't seem to get enough of the most popular behavior-altering drug in this country, caffeine. Is it smart to down a cup or two of coffee before you work out or is it better to refrain until after you get your exercise in? Caffeine is the most widely used ergogenic aid (a substance that can purportedly enhance sports performance) and has been scientifically proven to be a highly effective sports aid. Caffeine is a central nervous system stimulant that can help you perform better because it acts to increase alertness as well as lower your perception of effort during exercise-so you can exercise harder and it won't feel as difficult. The science has shown that caffeine is most valuable for endurance-type athletes involved in sports such as cycling and long-distance running. Caffeine has been shown to increase the amount of fat floating in the bloodstream of endurance athletes, which would theoretically improve endurance performance by helping to spare muscle glycogen. When muscle glycogen runs low, endurance athletes need to slow their pace, so an ergogenic aid that enables athletes to "spare" the glycogen in favor of using the fat for fuel would be highly beneficial and potentially delay fatigue. If you do decide to drink a cup of coffee before exercising, there are a few caveats. Caffeine is a diuretic, so if you choose to consume it before exercising in a hot, humid environment, be sure to drink extra fluids to compensate. Furthermore, many people are caffeine sensitive and can have negative side effects from consuming caffeine, such as nervousness, upset stomach and a rapid heart rate. If you are caffeine sensitive, I would suggest that you abstain.
The Dr. Oz Show - Aug 25, 2014
Good Day Philadelphia - FOX 29
Spokesperson