Home
> Meet Dr Janet > Honors & Awards
Honors & Awards
Honors
Fellow of the Academy of Nutrition and Dietetics
Dr. Janet has attained the prestigious Fellow of the Academy of Nutrition and Dietetics certification.
Fellows have earned a master's or doctoral degree and have accumulated at least eight years of work experience. They have taken on multiple professional roles with diverse and complex responsibilities and functions, and possess a diverse network of broad, geographically dispersed professional contacts.
Fellows also have successfully demonstrated an approach to practice that reflects a global, intuitive and evolving perspective; creating problem solving; and commitment to self-growth through a portfolio assessment.
Winner Web Heatlh Award
"Ask Dr. Janet" nutrition, health and fitness blog for Fitness Together won the bronze 2011 Web Health Award!
Therapy Times' 2008 Most Influential
Recognizing the movers and shakers in the therapy industry
Marquis Who's Who in American Women
2005-2010 Editions.
Outstanding Dissertation of the Year Award
School of Education, University of Miami, June, 2001.
"A comparison of different exercise prescriptions combined with a low fat Ad Libitum diet: effects on weight loss, cardiovascular disease risk factors and psychological well-being in premenopausal overweight females"
Graduated the doctoral program at the University of Miami with an academic award of merit:
- Phi Kappa Phi Honor Society
- Golden Key Honor Society
- Alpha Epsilon Delta Honor Society
- Outstanding Student Dietitian Award (FIU)
Awards
Gold Medal Winner
2012 Nutrition Entrepreneur of the Year Award
Gold medal winner in the 2011:
Living Now Book Awards
"Health: General"
category of the International Book Awards for Prevent a Second Heart Attack
Annual National Health Information Awards SM
USA "Best Books 2011" Awards
Recipient of a Web Health Award for the Fitness Together Blog "Ask Dr. Janet"
Cholesterol Down On the Go
Download the App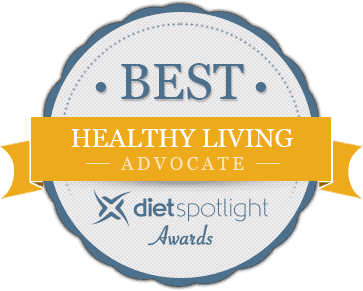 Today's Nutrition Tip
Gaining fat after 50...
The bad news is that as we age, and with each passing decade, we lose more and more precious muscle mass and at the same time gain body fat. Where we gain fat tends to be genetically determined, so the fat accumulation around the inner knee happens to be one area where your particular body tends to store fat. The good news is that there is a lot you can do to lessen the decline in muscle mass with age and tone up your inner knee area. The best type of exercise for hanging on to that nice, shapely muscle tissue is to get in regular strength training exercise-a minimum of two to three times per week for at least 30 minutes. A good program of muscle building exercises should include exercises that target the major muscle groups. There are plenty of muscle building and toning exercises that target the inner thigh and knee area. I suggest getting in the gym to strength train at least two times a week! That said, you should also include a daily bout of calorie-burning aerobic exercise and combine that with a nutrient-dense, calorie-controlled diet to help you whittle away at extra body fat. Put this all together and you will be taking the best course of action for a lifetime of health and fitness.
The Dr. Oz Show - Aug 25, 2014
Good Day Philadelphia - FOX 29
Spokesperson