Books
Dr. Janet's books have helped thousands of people create delicious, enjoyable, and heart-healthy food and fitness plans. Each title breaks down nutritional science into easy-to-read guides to lower your cholesterol or prevent a second heart attack-and actually reverse your heart disease.
Dr. Janet is the author of Three books, Cholesterol Down (2007), Prevent a Second Heart Attack (Feb. 2011) and Blood Pressure Down (May 2013) as well as Nutrition Together (2010), a healthy eating and weight loss program available at all Fitness Together personal training studios, worldwide.
She has been published in noted scientific journals including the International Journal of Sport Nutrition, the International Journal of Obesity, the American Journal of Lifestyle Medicine and the ACSM Health & Fitness Journal and published/ quoted in leading lay publications including Shape, Prevention, Men's Health, First for Women, Woman's World, Today's Diet and Nutrition, Health and many, many more.
Dr. Janet Brill is a gold medal recipient of the 2011 Living Now Book Awards!
Dr. Janet Brill is an Award-Winner in the "Health: General" category of the 2011 International Book Awards!!
Dr. Janet was selected as a winner in the 2011 annual National Health Information AwardsSM !
Dr. Janet's book was selected as a winner in the USA "Best Books 2011" Awards!
Start Now to Eat Your Way to Better Heart Health
and Take Control of Your Cardiovascular Wellness!
The 10-Step Plan to Lower Your Blood Pressure in 4 Weeks – Without Prescription Drugs
(Three Rivers Press, May 2013)
Nationally recognized nutrition, health, and fitness expert and Cholesterol Down author Dr. Janet Bond Brill shows how high blood pressure can be lowered and prevented quickly and safely-without the side effects of many blood pressure medications.
Take Control of Your Cholesterol – Without Drugs.
If you are one of the nearly 107 million Americans struggling with high cholesterol, then Dr. Janet Brill offers you a revolutionary new plan for taking control of your health – without the risks of statin drugs.
With Dr. Brill's breakthrough Cholesterol Down Plan, you simply add nine "miracle foods" to your regular diet and 30 minutes of walking to your daily routine. That's all.
This straightforward and easy-to-follow plan can lower your LDL (bad) cholesterol by as much as 47% in just 4 weeks.
8 foods, 8 weeks to reverse heart disease
(Three Rivers Press, Feb 2011)
The delicious and foolproof plan to prevent a second heart attack – and actually reverse your heart disease.
Each year, roughly 1.5 million Americans have a heart attack – and the majority of them survive. But research shows that just one year after their diagnosis, the vast majority of these heart attack survivors fail to adhere to the dietary changes that could prevent a second heart attack.
Why? Despite being highly motivated to change, they are confused by the vast amount of information available, and overwhelmed and discouraged by the idea of a punishing, austere diet plan that banishes their favorite foods forever.
Cholesterol Down On the Go
Download the App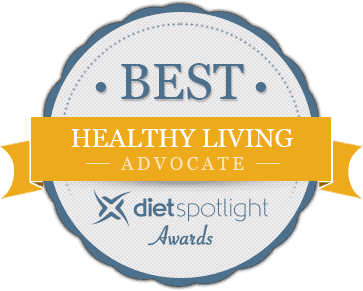 Today's Nutrition Tip
Post-baby shape-up
One of the best ways to get back in shape after having a baby is to breast-feed. The physiological process of breast-feeding requires that a woman's metabolic rate go into overtime as her body strives to produce milk to nurture her growing infant. This process requires an exorbitant amount of calories to sustain. If you combine breast-feeding with both a nutrient-dense, calorie-controlled diet (with enough calories to support lactation) and regular aerobic exercise (like taking the baby for long walks), you will surely be on the right track for getting back into shape and getting back your pre-pregnancy body. If a woman decides not to breast-feed, she can still take a healthy approach to getting back into shape following the birth of her new baby. The extra fat that Mother Nature adds to a woman's body to support her pregnancy can be taken off following the same general principles for all types of healthy weight loss: eat a healthy, balanced, calorie-controlled diet combined with regular exercise, and aim for a weight loss of no more than 1 to 2 pounds per week. There are registered dietitians who specialize in pregnancy, and I would highly recommend you consult with one to get on the right path. Go to www.eatright.org to find a registered dietitian in your area.
The Dr. Oz Show - Aug 25, 2014
Good Day Philadelphia - FOX 29
Spokesperson
What People Say
"It's an absolute pleasure to work with Dr Janet Brill. An expert in her nutrition field, Dr Brill is quick in responding to media requests, always projects a positive attitude, and is media savvy! I'd work with Dr Brill anytime!"
- Gloria Tsang, RD,
Editor-in-Chief, HealthCastle.com