Press Releases
Deep Insights on Heart Health on DOCTOR Radio Show
Philadelphia, PA, January 30, 2013
Renowned dietitian Janet Brill PhD, RD, LDN, CSSD, an expert in the field of health and cardiovascular disease prevention and lifestyle nutrition, will help listeners get in depth insights on heart health in her interview with health expert, media expert, consultant and author Samantha Heller on the popular SiriusXM's DOCTOR Radio show, Friday, February 1, 01:00 PM to 02:00 PM.
Janet Bond Brill is an award winning author, nutritionist and Go Red Spokesperson. She is a nationally recognized expert in the field of health, wellness and cardiovascular disease prevention and is frequently sought after by the media as a trusted source of nutrition and fitness information.
"There is no medicine more powerful or supplement more effective in promoting health and longevity than the combination of good nutrition with daily exercise," says Dr Janet, Nutrition & Fitness Expert, Writer, Speaker, Spokesperson, Consultant, Educator, Blogger, wife and mother of three.
Dr. Janet is the author of three books:
Both Cholesterol Down and Prevent a Second Heart Attack books have been widely appreciated for their informative, practical and effective approach.
Talking about Prevent a Second Heart Attack, James M. Rippe, MD, Cardiologist, Professor of Biomedical Sciences, University of Central Florida, Founder and Director, Rippe Lifestyle Institute said, "This is an important book. Dr. Brill has managed to combine an enormous body of scientific literature which establishes the profound links between heart health and nutrition with a highly practical, motivational, and user-friendly approach. If every American followed the principles found in this book, we could substantially reduce the burden of heart disease in our country."
Dr. Janet is also the author of Nutrition Together (2010), a healthy eating and weight loss program available at all Fitness Together personal training studios, worldwide.
She holds master's degrees in both nutrition and exercise physiology and a doctorate in exercise physiology.
She is a registered dietitian and certified by:
American College of Sports Medicine
National Strength and Conditioning Association
Wellcoaches, Inc.
Academy of Nutrition and Dietetics, Certified Specialist in Sports Dietetics.
For more information:
Janet Bond Brill, Ph. D., R.D., LDN
Nutrition, Health and Fitness Expert
484.924.8696 | janet(at)drjanet(dot)com
For PR opportunities, kindly contact Kate Bandos | kate(at)ksbpromotions(dot)com
Janet Bond Brill
, PhD, RDN, FAND, LDN
Nutrition, Health and Fitness Expert
|
janet@drjanet.com
Cholesterol Down On the Go
Download Cholesterol Down App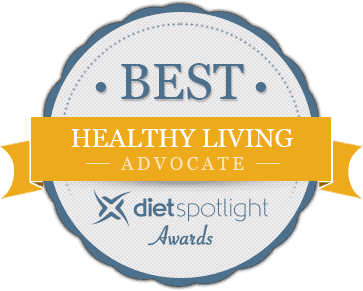 Today's Nutrition Tip
Antioxidants...get yours from food not pills
Scientists have proven beyond any shadow of a doubt that consuming a plant-based diet of whole foods-naturally rich in antioxidant vitamins, minerals, fiber and phytochemicals-can provide substantial health benefits such as prevention of chronic disease like diabetes, cancer and heart disease. In contrast, consuming man-made supplements of concentrated antioxidants extracted from plants, has not shown to benefit health. In fact, some studies have demonstrated that consuming certain antioxidant supplements increases risk of disease! A 2007 review article published in the Journal of the American Medical Association (G. Gjelakovic et al.) revealed that subjects taking beta-carotene, vitamin E or vitamin A supplements, either alone or in combination, actually raised their risk of dying prematurely. So what's the take-away message regarding whether your antioxidant supplements are doing anything for you? Swallowing pills will not buy you good health or a long life. An active lifestyle combined with eating a Mediterranean-style plant-based diet, filled with fruits, vegetables, whole grains, legumes, olive oil, nuts and a small amount of fish, is the secret to better health. This is the ultimate wellness prescription that simply cannot compare to anything that can be purchased in a bottle.
The Dr. Oz Show - Aug 25, 2014
Good Day Philadelphia - FOX 29