Press Releases
Dr. Janet Brill Wins Outstanding Nutrition Entrepreneur Award
Philadelphia, PA, October 04, 2012
Adding another feather to her cap, Dr. Janet Brill has been chosen for this year's distinguished Academy of Nutrition and Dietetics and Nutrition Entrepreneur award, presented by Nutrition Entrepreneurs (NE), a dietetic practice group of the Academy of Nutrition & Dietetics (the world's largest organization of food and nutrition professionals).

NE presents a $1000 award annually to a member demonstrating originality and dedication to entrepreneurism in nutrition.
Nutrition Entrepreneurs

NE currently has over 3,500 members representing 32 foreign countries and all 50 states. The mission is to be the advocate of the dietetics profession serving the public through the promotion of optimal nutrition, health and well-being.

Dr. Brill will be receiving the award on October 6, 7:30PM, at the 2012 Food & Nutrition Conference & Expo to be held at the Pennsylvania Convention Center in Philadelphia.

Janet Bond Brill, Ph.D., RD, LDN, CSSD is a registered dietitian, licensed dietitian/nutritionist and author of:
Cholesterol Down: 10 Simple Steps to Lower Your Cholesterol in 4 Weeks – Without Prescription Drugs (Three Rivers Press, 2006)
Prevent a Second Heart Attack: 8 foods, 8 Weeks to Reverse Heart Disease (Three Rivers Press, Feb. 2011)
Coming soon: Blood Pressure Down: The 10-Step Plan to Lower Your Blood Pressure in 4 Weeks – Without Prescription Drugs (Three Rivers Press, 2013).

Dr. Janet is a nationally recognized expert in the field of health, wellness and cardiovascular disease prevention and is frequently sought after by the media as a trusted source of nutrition and fitness information.
Dr. Janet holds master's degrees in both nutrition and exercise physiology and a doctorate in exercise physiology.
She is a registered dietitian and certified by:
American College of Sports Medicine
National Strength and Conditioning Association
Wellcoaches, Inc.
Academy of Nutrition and Dietetics, Certified Specialist in Sports Dietetics

Contact
Dr. Janet Brill
Calories, Inc.
484-924-8696
www.drjanet.com
janet@drjanet.com
Janet Bond Brill
, PhD, RDN, FAND, LDN
Nutrition, Health and Fitness Expert
|
janet@drjanet.com
Cholesterol Down On the Go
Download the App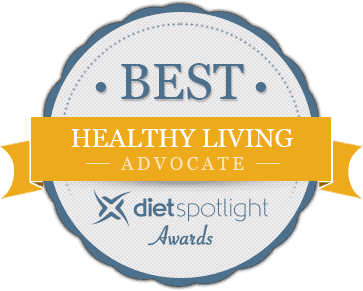 Today's Nutrition Tip
Getting rid of the underarm "jiggle" for summer
The best thing you can do to firm up those arms and get rid of that extra underarm "jiggle" for swimsuit season is to get yourself right over to the nearest gym and build up your program of building and toning strength-training exercises. For the arms, you will need to work on the muscles in the back of your arms (those out-of-shape triceps) and the muscles in the front (the "Popeye" muscles, or biceps). You can tone those-muscle groups using gym equipment. Some great exercises that target the triceps are triceps pushdowns, bench dips, triceps kickbacks and plain old push-ups. Exercises that target the biceps generally involve "curls," using dumbbells of barbells... That said, keep in mind that there are two separate types of tissue: fat and muscle. The best way to keep those arms looking lean and shapely is to take a two-pronged approach: lose the fat and put on and tone up the muscle. Losing body fat involves combining regular calorie-burning aerobic exercise (such as walking or running) with a calorie-controlled diet. Adding and toning muscles requires a regular program of strength-training exercises. Start putting it all together now, and before you know it you'll be ready for summer looking healthy and fit!
The Dr. Oz Show - Aug 25, 2014
Good Day Philadelphia - FOX 29