Press Releases
Dr. Janet Brill Wins Outstanding Nutrition Entrepreneur Award
Philadelphia, PA, October 04, 2012
Adding another feather to her cap, Dr. Janet Brill has been chosen for this year's distinguished Academy of Nutrition and Dietetics and Nutrition Entrepreneur award, presented by Nutrition Entrepreneurs (NE), a dietetic practice group of the Academy of Nutrition & Dietetics (the world's largest organization of food and nutrition professionals).

NE presents a $1000 award annually to a member demonstrating originality and dedication to entrepreneurism in nutrition.
Nutrition Entrepreneurs

NE currently has over 3,500 members representing 32 foreign countries and all 50 states. The mission is to be the advocate of the dietetics profession serving the public through the promotion of optimal nutrition, health and well-being.

Dr. Brill will be receiving the award on October 6, 7:30PM, at the 2012 Food & Nutrition Conference & Expo to be held at the Pennsylvania Convention Center in Philadelphia.

Janet Bond Brill, Ph.D., RD, LDN, CSSD is a registered dietitian, licensed dietitian/nutritionist and author of:
Cholesterol Down: 10 Simple Steps to Lower Your Cholesterol in 4 Weeks – Without Prescription Drugs (Three Rivers Press, 2006)
Prevent a Second Heart Attack: 8 foods, 8 Weeks to Reverse Heart Disease (Three Rivers Press, Feb. 2011)
Coming soon: Blood Pressure Down: The 10-Step Plan to Lower Your Blood Pressure in 4 Weeks – Without Prescription Drugs (Three Rivers Press, 2013).

Dr. Janet is a nationally recognized expert in the field of health, wellness and cardiovascular disease prevention and is frequently sought after by the media as a trusted source of nutrition and fitness information.
Dr. Janet holds master's degrees in both nutrition and exercise physiology and a doctorate in exercise physiology.
She is a registered dietitian and certified by:
American College of Sports Medicine
National Strength and Conditioning Association
Wellcoaches, Inc.
Academy of Nutrition and Dietetics, Certified Specialist in Sports Dietetics

Contact
Dr. Janet Brill
Calories, Inc.
484-924-8696
www.drjanet.com
janet@drjanet.com
Janet Bond Brill
, PhD, RDN, FAND, LDN
Nutrition, Health and Fitness Expert
|
janet@drjanet.com
Cholesterol Down On the Go
Download the App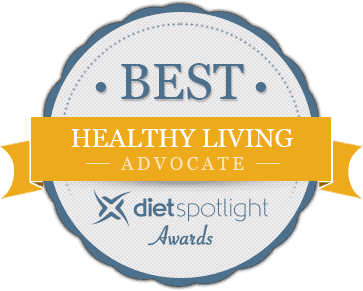 Today's Nutrition Tip
Post-baby shape-up
One of the best ways to get back in shape after having a baby is to breast-feed. The physiological process of breast-feeding requires that a woman's metabolic rate go into overtime as her body strives to produce milk to nurture her growing infant. This process requires an exorbitant amount of calories to sustain. If you combine breast-feeding with both a nutrient-dense, calorie-controlled diet (with enough calories to support lactation) and regular aerobic exercise (like taking the baby for long walks), you will surely be on the right track for getting back into shape and getting back your pre-pregnancy body. If a woman decides not to breast-feed, she can still take a healthy approach to getting back into shape following the birth of her new baby. The extra fat that Mother Nature adds to a woman's body to support her pregnancy can be taken off following the same general principles for all types of healthy weight loss: eat a healthy, balanced, calorie-controlled diet combined with regular exercise, and aim for a weight loss of no more than 1 to 2 pounds per week. There are registered dietitians who specialize in pregnancy, and I would highly recommend you consult with one to get on the right path. Go to www.eatright.org to find a registered dietitian in your area.
The Dr. Oz Show - Aug 25, 2014
Good Day Philadelphia - FOX 29