Press Releases
Dr. Janet Brill Wins Outstanding Nutrition Entrepreneur Award
Philadelphia, PA, October 04, 2012
Adding another feather to her cap, Dr. Janet Brill has been chosen for this year's distinguished Academy of Nutrition and Dietetics and Nutrition Entrepreneur award, presented by Nutrition Entrepreneurs (NE), a dietetic practice group of the Academy of Nutrition & Dietetics (the world's largest organization of food and nutrition professionals).

NE presents a $1000 award annually to a member demonstrating originality and dedication to entrepreneurism in nutrition.
Nutrition Entrepreneurs

NE currently has over 3,500 members representing 32 foreign countries and all 50 states. The mission is to be the advocate of the dietetics profession serving the public through the promotion of optimal nutrition, health and well-being.

Dr. Brill will be receiving the award on October 6, 7:30PM, at the 2012 Food & Nutrition Conference & Expo to be held at the Pennsylvania Convention Center in Philadelphia.

Janet Bond Brill, Ph.D., RD, LDN, CSSD is a registered dietitian, licensed dietitian/nutritionist and author of:
Cholesterol Down: 10 Simple Steps to Lower Your Cholesterol in 4 Weeks – Without Prescription Drugs (Three Rivers Press, 2006)
Prevent a Second Heart Attack: 8 foods, 8 Weeks to Reverse Heart Disease (Three Rivers Press, Feb. 2011)
Coming soon: Blood Pressure Down: The 10-Step Plan to Lower Your Blood Pressure in 4 Weeks – Without Prescription Drugs (Three Rivers Press, 2013).

Dr. Janet is a nationally recognized expert in the field of health, wellness and cardiovascular disease prevention and is frequently sought after by the media as a trusted source of nutrition and fitness information.
Dr. Janet holds master's degrees in both nutrition and exercise physiology and a doctorate in exercise physiology.
She is a registered dietitian and certified by:
American College of Sports Medicine
National Strength and Conditioning Association
Wellcoaches, Inc.
Academy of Nutrition and Dietetics, Certified Specialist in Sports Dietetics

Contact
Dr. Janet Brill
Calories, Inc.
484-924-8696
www.drjanet.com
janet@drjanet.com
Janet Bond Brill
, PhD, RDN, FAND, LDN
Nutrition, Health and Fitness Expert
|
janet@drjanet.com
Cholesterol Down On the Go
Download the App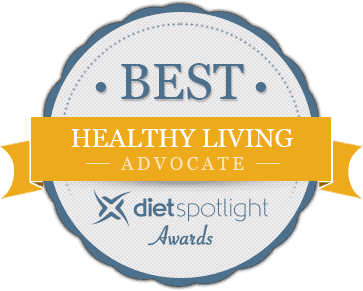 Today's Nutrition Tip
The real "juice" on juicing
I am not a big proponent of "juicing" or any other type of liquid diet. I especially object to the false or misleading claims that frequently accompany these unproven and potentially dangerous nutrition tactics. Oftentimes juicing regimens are linked with the concept of detoxification, or "flushing the body of toxins." What's more, detox diets sometimes advocate additional techniques such as laxatives and enemas to help "cleanse" the intestinal tract. The premise that toxins build up in our bodies and that we need to cleanse our bodies by resorting to fasting or juicing regimens to get rid of them provokes fear in people and is simply not supported by scientific evidence. In fact, the body has its own built-in cleansing systems-namely, the liver and kidneys-that specialize in rounding up toxins for excretion in the urine and stool.
The Dr. Oz Show - Aug 25, 2014
Good Day Philadelphia - FOX 29