Press Releases
Foolproof Plan to Prevent Heart Attack - Book Reveals Unique Mediterranean Diet Plan
Philadelphia, PA, March 28, 2013
A delicious and foolproof plan to prevent a heart attack – and actually reverse your heart disease has come as a relief to not only heart attack survivors but also to those who would like to be heart healthy with reduced risk of having a heart attack.
By following the straightforward, eight-point program detailed in Dr Janet Brill's book Prevent a Second Heart Attack, you can reduce your risk of a first heart attack or if you are a survivor, reduce your risk of a second heart attack by up to 70 percent.
Written by Dr Janet Brill, PhD, RD, LDN, CSSD, an expert in the field of health and cardiovascular disease prevention and lifestyle nutrition, the Prevent a Second Heart Attack book reveals a simple plan based on heart-healthy, time-proven Mediterranean diet - incorporate eight key food groups – like olive oil, oatmeal, leafy greens, and even red wine and dark chocolate – into your daily diet, and get moderate exercise each day.
Each year, roughly 1.5 million Americans have a heart attack – and the majority of them survive. But research shows that just one year after their diagnosis, the vast majority of these heart attack survivors fail to adhere to the dietary changes that could prevent a second heart attack.
Why? Despite being highly motivated to change, they are confused by the vast amount of information available and overwhelmed and discouraged by the idea of a punishing, austere diet plan that banishes their favorite foods forever.
The book is not just about preventing a second heart attack. It suggests an effective Mediterranean diet plan and delicious Mediterranean recipes that keeps your heart healthy and reduces your risk of developing heart disease.
Backed by cutting-edge research, Dr. Brill explains why each food is so important to your cardiovascular wellness, and gives you creative tips on how to get your daily dose. Packed with every tool you need – including daily checklists, a complete two-week eating plan, and dozens of mouth-watering recipes to suit every meal, taste, and budget – the program ensures that heart attack survivors and their loved ones will be satisfied, rather than deprived, as they eat their way to better heart health.
With the reassuring and accessible voice of a trusted health professional, "Prevent a Second Heart Attack Book" gives heart attack survivors the knowledge, skills, and confidence they need to make simple – but life-changing-diet and lifestyle modifications to reverse their disease and live long, heart-healthy lives.
"This is an important book. Dr. Brill has managed to combine an enormous body of scientific literature which establishes the profound links between heart health and nutrition with a highly practical, motivational, and user-friendly approach. If every American followed the principles found in this book, we could substantially reduce the burden of heart disease in our country," said James M. Rippe, MD, Cardiologist, Professor of Biomedical Sciences, University of Central Florida and Founder and Director, Rippe Lifestyle Institute.
Janet Bond Brill
, PhD, RDN, FAND, LDN
Nutrition, Health and Fitness Expert
|
janet@drjanet.com
Cholesterol Down On the Go
Download the App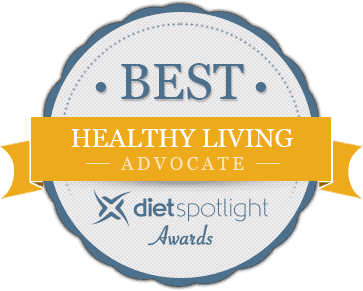 Today's Nutrition Tip
Getting rid of the underarm "jiggle" for summer
The best thing you can do to firm up those arms and get rid of that extra underarm "jiggle" for swimsuit season is to get yourself right over to the nearest gym and build up your program of building and toning strength-training exercises. For the arms, you will need to work on the muscles in the back of your arms (those out-of-shape triceps) and the muscles in the front (the "Popeye" muscles, or biceps). You can tone those-muscle groups using gym equipment. Some great exercises that target the triceps are triceps pushdowns, bench dips, triceps kickbacks and plain old push-ups. Exercises that target the biceps generally involve "curls," using dumbbells of barbells... That said, keep in mind that there are two separate types of tissue: fat and muscle. The best way to keep those arms looking lean and shapely is to take a two-pronged approach: lose the fat and put on and tone up the muscle. Losing body fat involves combining regular calorie-burning aerobic exercise (such as walking or running) with a calorie-controlled diet. Adding and toning muscles requires a regular program of strength-training exercises. Start putting it all together now, and before you know it you'll be ready for summer looking healthy and fit!
The Dr. Oz Show - Aug 25, 2014
Good Day Philadelphia - FOX 29