Press Releases
Mediterranean Diet Study Results Stun World
Philadelphia, PA, February 26, 2013
New and powerful research just published in the prestigious New England Journal of Medicine has shown that following the Mediterranean diet cuts rates of heart attack, strokes and death from heart disease by about 30%. Renowned cardiovascular disease prevention expert and author, Dr. Janet Brill, wrote the book on how to follow a Mediterranean diet.

Prevent a Second Heart Attack, Dr. Brill's book provides a step-by-step guide to following the Mediterranean diet – a simple, easy-to-follow lifestyle plan designed to help people live the optimal heart health diet – now scientifically proven to prevent, treat and even reverse heart disease. The new study has shown that following the Mediterranean diet cuts rates of heart attack, strokes and death from heart disease by about 30%. The diet can also reduce the risk of a second heart attack by up to 70 percent.

Dr. Brill's book helps people follow the diet. Inspired by the heart-healthy, time-proven Mediterranean diet, Brill's plan is simple: incorporate eight key food groups – like olive oil, oatmeal, leafy greens, and even red wine and dark chocolate – into your daily diet, and get moderate exercise each day. Sample recipes featured in the book include:
• Oatmeal, Walnut, and Flaxseed Pancakes
• Whole-Grain Pizza with Arugula, Eggplant, and Caramelized Onion
• Shallow-Poached Salmon with Fennel and Saffron
• Shrimp with Artichoke-Garlic Sauce
• Flourless Dark Chocolate Brownies with Walnuts

Backed by cutting-edge research, Dr. Brill explains why each food is so important to cardiovascular wellness, and gives creative tips on how to get a daily dose of each one. Packed with every tool someone needs – including daily checklists, nutrition information, a complete two-week eating plan, and dozens of mouth-watering recipes to suit every meal, taste, and budget – the delicious and foolproof program ensures that those interested in preventing a heart attack as well as heart disease survivors and their loved ones will be satisfied, rather than deprived, as they eat their way to better heart health.
Janet Bond Brill
, PhD, RDN, FAND, LDN
Nutrition, Health and Fitness Expert
|
janet@drjanet.com
Cholesterol Down On the Go
Download the App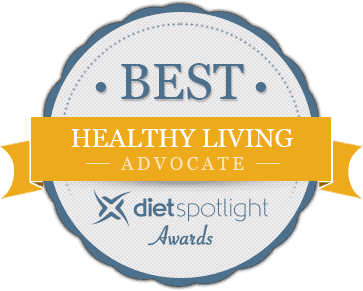 Today's Nutrition Tip
The real "juice" on juicing
I am not a big proponent of "juicing" or any other type of liquid diet. I especially object to the false or misleading claims that frequently accompany these unproven and potentially dangerous nutrition tactics. Oftentimes juicing regimens are linked with the concept of detoxification, or "flushing the body of toxins." What's more, detox diets sometimes advocate additional techniques such as laxatives and enemas to help "cleanse" the intestinal tract. The premise that toxins build up in our bodies and that we need to cleanse our bodies by resorting to fasting or juicing regimens to get rid of them provokes fear in people and is simply not supported by scientific evidence. In fact, the body has its own built-in cleansing systems-namely, the liver and kidneys-that specialize in rounding up toxins for excretion in the urine and stool.
The Dr. Oz Show - Aug 25, 2014
Good Day Philadelphia - FOX 29