Press Releases
Prevent a Second Heart Attack Wins Award in 2011 National Health Information Awards Program!
October 11, 2011
Dr. Janet was selected as a winner in the 18th annual National Health Information AwardsSM.

This program recognizes the nation's best consumer health information programs and materials.

Prevent a Second Heart Attack received a Silver Award for Health Promotion/Disease Prevention Information

"I was delighted to participate in the National Health Information Awards program and I am honored to be selected as a winner," said Dr. Janet Brill "My winning entry was chosen from nearly 1,000 entries judged by a national panel of health information experts."
National Health Information

Janet Bond Brill, Ph.D., is a registered dietitian, licensed dietitian/nutritionist and author of Cholesterol Down: 10 Simple Steps to Lower Your Cholesterol in 4 Weeks – Without Prescription Drugs (Three Rivers Press, 2006) and Prevent a Second Heart Attack: 8 foods, 8 Weeks to Reverse Heart Disease (Three Rivers Press, Feb. 2011). She is a nationally recognized nutrition, health and fitness expert, specializing in cardiovascular disease prevention. Visit Dr.Janet.com or PreventaSecondHeartAttack.com.

The awards program is coordinated by the Health Information Resource Center, a national clearinghouse for consumer health information programs and materials.
Janet Bond Brill
, PhD, RDN, FAND, LDN
Nutrition, Health and Fitness Expert
|
janet@drjanet.com
Cholesterol Down On the Go
Download the App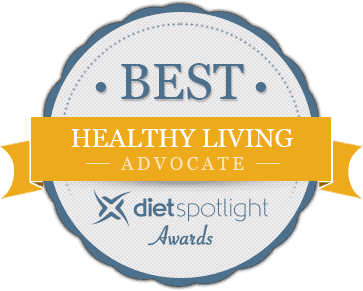 Today's Nutrition Tip
Getting rid of the underarm "jiggle" for summer
The best thing you can do to firm up those arms and get rid of that extra underarm "jiggle" for swimsuit season is to get yourself right over to the nearest gym and build up your program of building and toning strength-training exercises. For the arms, you will need to work on the muscles in the back of your arms (those out-of-shape triceps) and the muscles in the front (the "Popeye" muscles, or biceps). You can tone those-muscle groups using gym equipment. Some great exercises that target the triceps are triceps pushdowns, bench dips, triceps kickbacks and plain old push-ups. Exercises that target the biceps generally involve "curls," using dumbbells of barbells... That said, keep in mind that there are two separate types of tissue: fat and muscle. The best way to keep those arms looking lean and shapely is to take a two-pronged approach: lose the fat and put on and tone up the muscle. Losing body fat involves combining regular calorie-burning aerobic exercise (such as walking or running) with a calorie-controlled diet. Adding and toning muscles requires a regular program of strength-training exercises. Start putting it all together now, and before you know it you'll be ready for summer looking healthy and fit!
The Dr. Oz Show - Aug 25, 2014
Good Day Philadelphia - FOX 29