Press Releases
Salt: Shaking Out Fact From Fiction
Villanova, PA, January 31, 2013
Lowering sodium intake has been part of the USDA and HHS Dietary Guidelines for decades and is widely recommended as part of healthy eating advice. Lately, the benefits of sodium reduction are being hotly debated, against the conventional view that eating too much sodium raises blood pressure, thereby increasing the risk for cardiovascular disease.
Renowned dietitian Dr Janet Brill, Ph. D., R.D., LDN Nutrition & Fitness Expert, Writer, Speaker, Spokesperson, Consultant, Educator, is going to evaluate the latest research on these critical issues and discuss practice recommendations to use with clients at the inter-professional webinar" Salt: Shaking Out Fact From Fiction" at Villanova University College of Nursing, Villanova, PA, Thursday, February 28, 2013.
Dr Janet Bond Brill is an expert in the field of health and cardiovascular disease prevention and her in depth of knowledge in lifestyle nutrition makes her qualified to review the evidence for the role of sodium in the dietary prevention and treatment of hypertension. She is an award winning author, nutritionist and Go Red Spokesperson.
Upon completing this activity, the learner will be able to:
Cite the prevalence and medical sequelae of hypertension both in the U.S. and globally.
Identify the major scientific evidence supporting excess sodium in the diet as a risk factor for hypertension.
List evidence-based lifestyle intervention tips for clients in order to help prevent and treat hypertension.
"There is no medicine more powerful or supplement more effective in promoting health and longevity than the combination of good nutrition with daily exercise," says Dr Janet, Nutrition & Fitness Expert, Writer, Speaker, Spokesperson, Consultant, Blogger, Educator, wife and mother of three.
Dr. Janet is the author of three books:
Dr. Janet is a nationally recognized expert in the field of health, wellness and cardiovascular disease prevention and is frequently sought after by the media as a trusted source of nutrition and fitness information.
Janet holds master's degrees in both nutrition and exercise physiology and a doctorate in exercise physiology.
She is a registered dietitian and certified by:
American College of Sports Medicine
National Strength and Conditioning Association
Wellcoaches, Inc.
Academy of Nutrition and Dietetics, Certified Specialist in Sports Dietetics.
For more information:
Janet Bond Brill, Ph. D., R.D., LDN
Nutrition, Health and Fitness Expert
484.924.8696 | janet@drjanet.com
For PR opportunities, kindly contact Kate Bandos | kate@ksbpromotions.com
Janet Bond Brill
, PhD, RDN, FAND, LDN
Nutrition, Health and Fitness Expert
|
janet@drjanet.com
Cholesterol Down On the Go
Download the App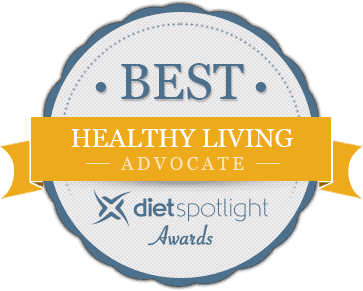 Today's Nutrition Tip
The real "juice" on juicing
I am not a big proponent of "juicing" or any other type of liquid diet. I especially object to the false or misleading claims that frequently accompany these unproven and potentially dangerous nutrition tactics. Oftentimes juicing regimens are linked with the concept of detoxification, or "flushing the body of toxins." What's more, detox diets sometimes advocate additional techniques such as laxatives and enemas to help "cleanse" the intestinal tract. The premise that toxins build up in our bodies and that we need to cleanse our bodies by resorting to fasting or juicing regimens to get rid of them provokes fear in people and is simply not supported by scientific evidence. In fact, the body has its own built-in cleansing systems-namely, the liver and kidneys-that specialize in rounding up toxins for excretion in the urine and stool.
The Dr. Oz Show - Aug 25, 2014
Good Day Philadelphia - FOX 29