Press Releases
Philadelphia, PA, March 28, 2013
A delicious and foolproof plan to prevent a heart attack – and actually reverse your heart disease has come as a relief to not only heart attack survivors but also to those who would like to be heart healthy with reduced risk of having a heart attack. By following the ...
Philadelphia, PA, February 26, 2013
New and powerful research just published in the prestigious New England Journal of Medicine has shown that following the Mediterranean diet cuts rates of heart attack, strokes and death from heart disease by about 30%. Renowned cardiovascular disease prevention expert and author, Dr. Janet Brill, wrote the book on how to ...
Philadelphia, PA, February 21, 2013
High blood pressure can be lowered and prevented quickly and safely – without the side effects of many blood pressure medications in ten simple and delicious steps through a unique plan that harnesses the power of the lifestyle changes, reveals the latest book by renowned dietitian Janet Brill PhD, RD, ...
Villanova, PA, January 31, 2013
Lowering sodium intake has been part of the USDA and HHS Dietary Guidelines for decades and is widely recommended as part of healthy eating advice. Lately, the benefits of sodium reduction are being hotly debated, against the conventional view that eating too much sodium raises blood pressure, thereby increasing the ...
Philadelphia, PA, January 30, 2013
Renowned dietitian Janet Brill PhD, RD, LDN, CSSD, an expert in the field of health and cardiovascular disease prevention and lifestyle nutrition, will help listeners get in depth insights on heart health in her interview with health expert, media expert, consultant and author Samantha Heller on the popular SiriusXM's DOCTOR ...
Philadelphia, PA, October 04, 2012
Adding another feather to her cap, Dr. Janet Brill has been chosen for this year's distinguished Academy of Nutrition and Dietetics and Nutrition Entrepreneur award, presented by Nutrition Entrepreneurs (NE), a dietetic practice group of the Academy of Nutrition & Dietetics (the world's largest organization of food and ...
October 11, 2011
Dr. Janet was selected as a winner in the 18th annual National Health Information AwardsSM.This program recognizes the nation's best consumer health information programs and materials.Prevent a Second Heart Attack received a Silver Award for Health Promotion/Disease Prevention Information"I was delighted to participate in ...
Cholesterol Down On the Go
Download the App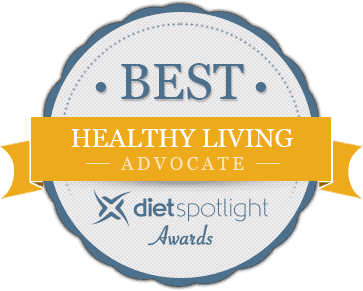 Today's Nutrition Tip
Post-baby shape-up
One of the best ways to get back in shape after having a baby is to breast-feed. The physiological process of breast-feeding requires that a woman's metabolic rate go into overtime as her body strives to produce milk to nurture her growing infant. This process requires an exorbitant amount of calories to sustain. If you combine breast-feeding with both a nutrient-dense, calorie-controlled diet (with enough calories to support lactation) and regular aerobic exercise (like taking the baby for long walks), you will surely be on the right track for getting back into shape and getting back your pre-pregnancy body. If a woman decides not to breast-feed, she can still take a healthy approach to getting back into shape following the birth of her new baby. The extra fat that Mother Nature adds to a woman's body to support her pregnancy can be taken off following the same general principles for all types of healthy weight loss: eat a healthy, balanced, calorie-controlled diet combined with regular exercise, and aim for a weight loss of no more than 1 to 2 pounds per week. There are registered dietitians who specialize in pregnancy, and I would highly recommend you consult with one to get on the right path. Go to www.eatright.org to find a registered dietitian in your area.
The Dr. Oz Show - Aug 25, 2014
Good Day Philadelphia - FOX 29
Spokesperson